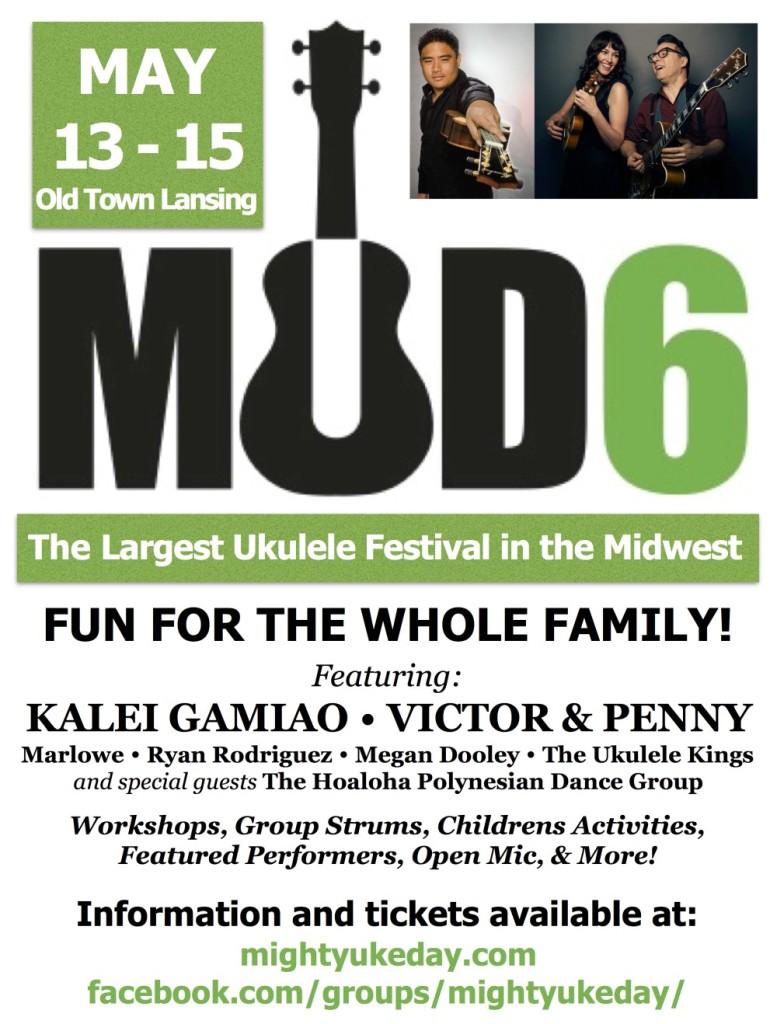 Well, it's taken a little while, but the schedule and tickets are all up and running for Mighty Uke Day 6! We are incredibly thrilled to be able to bring Kalei Gamiao, one of the new generation of ukulele players from Hawai'i, to Lansing along with the dynamic duo of
Victor & Penny (with their Spare Change Orchestra), banjolele chanteuse Megan Dooley,
Kala Brand Artist Marlowe, Detroiter Ryan Rodriguez, and local favorites The Ukulele Kings. Our selection of workshops is the most comprehensive we've ever offered, with a variety of uke and non-uke sessions – there's something for everyone.
Add in the featured performers, open mics, group strums, and childrens activities
and you have the largest and most fun ukulele festival in the Midwest!