Over the years, Mighty Uke Day has featured many of the finest musicians in the world, including James Hill, Anne Janelle, Craig Chee, Sarah Maisel, Lil' Rev, Gerald Ross, Danielle Ate the Sandwich, Stuart Fuchs, Victoria Vox, Victor & Penny, Kalei Gamiao, Heidi Swedberg, Daniel Ward, Rachael Davis, and more. Mighty Uke Day 8 will follow in that tradition of excellence, stay tuned for our 2018 lineup!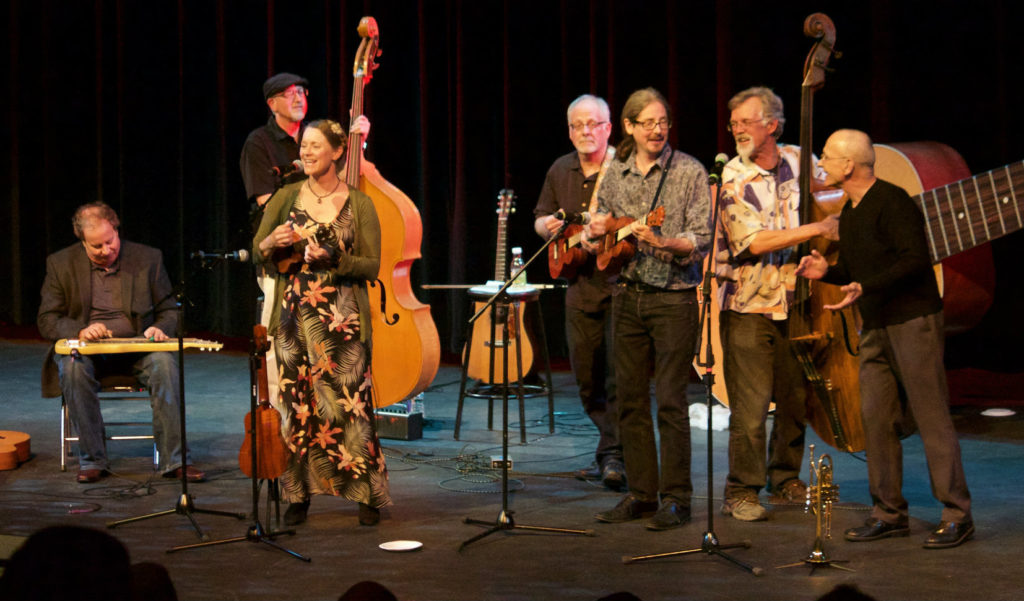 Below is a listing of our Mighty Uke Day 7 concerts and performers.
Look for a similar schedule with the addition of a Saturday Brown Bag Lunch.
Tickets for all concerts and workshops available!
Click on the ticket below.

Friday, May 12 – 7:30 pm
Dart Auditorium
"Women of the Great Uke State"
Rachael Davis
Marlowe
Julianna Wilson


Oliva Millerschin
FREE!

Friday Pre-Show Concert at Elderly Instruments 5:30 pm


Jennifer Barnett
Saturday, May 13 – 7:30 pm
Dart Auditorium
Heidi Swedberg & Daniel Ward
The Ukulele Kings
Gerald Ross & Frank Youngman
FREE!

Saturday Pre-Show Concert at Elderly Instruments 5:30 pm


The Fabulous Heftones
FREE!

 Dave's Ukes Featured Performer Stage at Urban Beat 11 am – 5:30 pm


Full Lineup Here
Sunday, May 14 – 1 pm
MICA Gallery


Heidi Swedberg & Daniel Ward