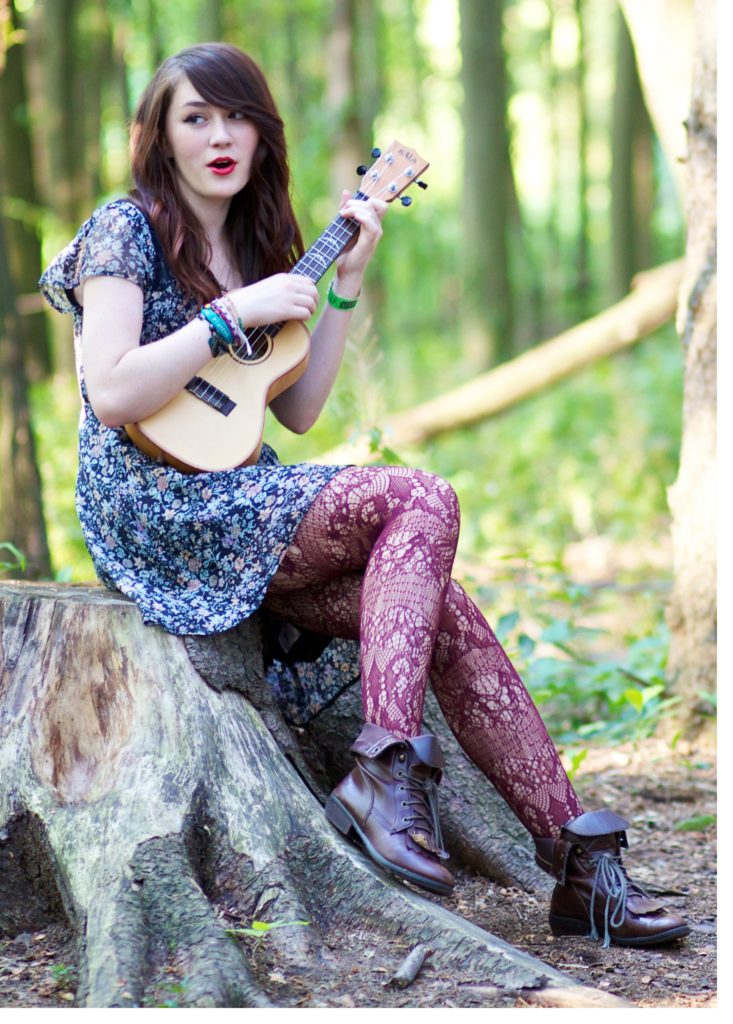 Look Both Ways, the second full-length album to be released September 23, 2016 from singer-songwriter Olivia Millerschin, infuses all of the clever lyrics, haunting melodies and colorful folk, pop and soulful elements she's "noted" for, with a few more years of life and musical experience added. Produced in Brooklyn and Detroit, the album mirrors the grit and hopefulness of both cities. The album's title reflects Olivia's quest to "look both ways"– relish in the good and proceed with caution when necessary – in a complex music industry and world. The song Long Weekend is an ode to love found and quickly lost and features artist Michael Grubbs, known to his fans as Wakey Wakey, and, an alum of the hit TV show "One Tree Hill." The love song, When, features Sawyer Fredericks, the 2015 winner of The Voice.
Just 21, the indie musician's talent, optimism and hard work continues to reap rewards. Although she describes herself as the "top end of mediocre, low end of fabulous," the accolades prove otherwise. She's won a John Lennon Songwriting Award, was a quarter-finalist on America's Got Talent and had songs featured in national and indie movies and TV shows, including A Girl Like Her, MTV's Finding Carter and the popular Russian sitcom, How to Become Russian. Her version of the 1920's French song, Parlez-Moi D'Amour is featured on a Republic Records companion album to author Mitch Albom's book, The Magic Strings of Frankie Presto, alongside musical greats Ingrid Michaelson and Tony Bennett.
With more than 200 shows played or planned in 2016, it's been a busy year. Olivia has toured internationally with Sawyer Fredericks, Howie Day, Tyler Hilton, Ryan Cabrera and Orla Gartland, and has performed at nearly 100 US colleges and myriad venues, ranging from Radio City Music Hall and Detroit's renowned Fox Theater, to City Winery in Chicago, Atlanta and NYC. In her home state of Michigan, Olivia has been a finalist in The Detroit Music Awards and in the West Coast's LA Music Critics Awards. She was chosen from among thousands of bands to perform at Milwaukee's Summerfest, the world's largest music festival.
Perhaps the best tribute to her talent comes from those who review music daily. "When I see a newcomer like Olivia enter the scene with a strong sense of self and songs that are nothing short of beautiful to listen to, she earns my following." – Atypical Sounds, Brooklyn
"Olivia Millerschin is young, focused, and grounded" Jeff Milo Detroit Free Press, 1/25/17
"Look Both Ways" #4 best albums of 2016, John Bommarito