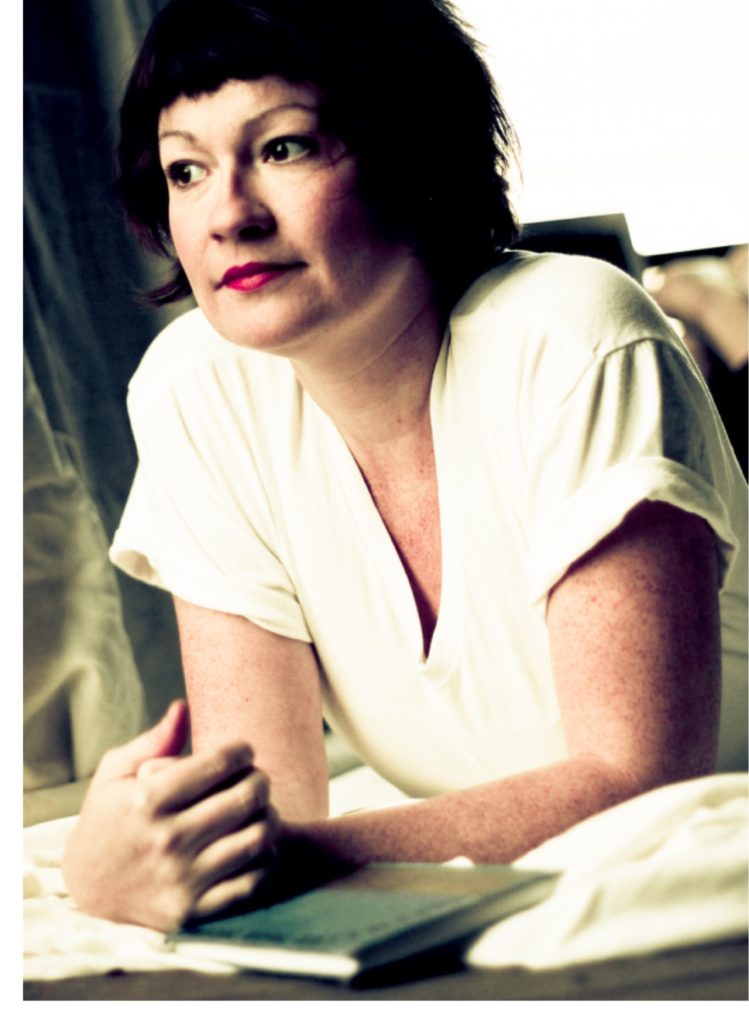 Multi-instrumentalist Rachael Davis is as renowned for her expressive and explosive voice as she is for uniting the often disparate worlds of folk, blues, country, and pop.
Over a decade career of solo albums and collaborations, the Michigan native has established herself as the best (barely) kept secret in folk music with a poise and confidence on stage, not to mention a song repertoire, that is more associated with veterans with decades of experience. Many established artist for whom Davis has opened for have been struck by the sheer force of her performance along her original and fearless phrasing, which has challenged more than a few of her heroes to step it up when they find she's on the bill.
Her clear tone and uncanny memory for just about every song she's ever heard came early. The daughter of professional folk singers, as a child Davis took to harmony, piano, and ukulele early and at 8, joined the family band Lake Effect, performing regularly at folk festivals throughout her home state of Michigan and around the U.S.
At 20, already a professional and deeply moved by traditional mountain music, blues, and ballads, Davis composed and recorded her debut album Minor League Deities. The album won critical accolades in the acoustic music scene and acclaim among folk music listeners.
Like many before her, Davis took the road with debut album, settling in Boston, Massachusetts and performing in city subways and the streets of Cambridge, making fans and friends of local stage veterans Vance Gilbert, Cheryl Wheeler, rising star Josh Ritter, and indie rock's parade float princess, Mary Lou Lord. Davis says, "I was part of a real music community there. My story was just like theirs. We all knew we were on a path to find something and for that moment, we were all in the same place.".
Because Davis has been swayed by so many different types of music, her style is difficult to file and will not languorously rest amid broader musical genres. "My slant on acoustic music can be explained by a mixed cassette tape that my father played during my early childhood while driving in our family's Chevy Cavalier station wagon we nicknamed Iggy. On one side of the cassette was the soundtrack for the film The Big Chill. On the other was John Hartford's Aeroplane." Today Davis describes her music as 'Motown-Banjo'.
And with Davis' recent relocation to Nashville, TN, the secret of her ascending career as a new and exciting voice in American music seems destined to get out in a big way.
In 2014 Rachael Davis released her first Nashville-based record titled Bandbox Jubilee produced by Phil Madeira and Lynn Nichols. Rachael has begun writing for a new duo album with husband and bass player Dominic John Davis and has just released With You, the first CD from an exciting collaborative project called the Sweet Water Warblers, consisting of herself, May Erlewine, and Lindsey Rilko of Lindsey Lou and the Flatbellies. 
Visit Rachael's website.