Mighty Uke Day Wrap-Up
Tuesday, May 19, 2015
It's sort of hard to believe, but Mighty Uke Day 5 was going strong in Old Town a little over a week ago. In some ways, it seems like it was just yesterday, in others, it seems like months ago.
We had a variety of unique events this year to add some more craziness to the weekend, as if it needed it! From the CATA bus flash mob, to the strum on the steps of Michigan's Capitol Building, and Larry Stump's amazing 13' ukulele, we had a lot of extra fun things to do and see this time around. There were periods of rain and it got a little hot and humid outside and in, but hey – we were doing our best to make the Great Uke State feel as much like Hawaii as we could 🙂
We had a lot of help in putting MUD5 together and I know I'm going to forget someone, but I'd like to try and give thanks to everyone who made the weekend so special.
This is the first year we had two out-of-town headliners for our Friday and Saturday evening concerts. It was an extra expense, but I think they, and our opening acts, gave our MUD5 audiences more of a wide-ranging musical experience than we've had before. Stu Fuchs loves to play the uke and it showed in his Friday night performance. His playful, yet technically tight set showed why he is becoming a popular performer at ukulele festivals across the country. And, what about the didgeridoo/harmonica duet with Andy Wilson? That was truly an out-of-this world experience. Speaking of Andy, it was fun to see him step out on stage with his uke instead of the harmonica, he's a truly gifted musician on any instrument he picks up. Gerald Ross was his usual wonderfully entertaining self (did I hear a new joke?) and what a joy it was to have Susan Picking grace our stage again.
Saturday night featured Lansing's adopted daughter, Victoria Vox. Victoria has garnered a rabid following in Mid-Michigan and around the world and it was easy to see why during her turn on the stage. With a voice that is as beautiful and versatile as you'll hear from anyone, thoughtful songwriting, charming performance, and a command of technology, Victoria has us chuckling, sighing, and close to tears at various times during her set. Kendall Cassella, an Okemos High School junior, graced our stage for the first time and demonstrated a poise and talent beyond her teenage years. Ukulele Dwight (I still think he looks a lot like Joel Mabus) took us on a time-traveling tour of his long and storied career, and Saldaje showed us that the ukulele doesn't always have to sound happy and fun. Steve Szilagyi was the "on-demand bass man", and was all over the main stage and the rest of the festival, lending his talents to a variety of performers.
Along with our headlining acts, we had a variety of great music at our Featured Performer and Open Mic stages. Some of you are seasoned performers and some were playing in front of an audience for the first time, thank you so much for sharing your talents and tunes with all of us. A special treat was the discovery of Daisy Lu, a physics grad student at The Ohio State University, check her out in our MUD5 YouTube playlist. A special addition this year were strums led by uke groups from around the Midwest, which along with our jam sites, added more opportunities for attendees to make music together.
Props to Dave Matchette for his good ears and technical expertise running sound Friday and Saturday nights. Thanks also to Ben Carr for assisting Dave, to Pat Malloy for lending an extra set of ears to the mix, and to Mike Dyer for running sound at Featured Performer stage. Chuck Deyo did his always exceptional job organizing the open mic and had two of the finest emcees in the ukulele community helping him out: Marion (Mdiddy) Koleski and Cindy McElroy.
Sponsors old and new donated instruments and other items for our silent auction along with other contributions. I'm still sorting out the finances but it looks like we raised at least $6,000 to go towards our school and community music programs. Thanks to Elderly Instruments for their Main Stage sponsorship, Interlochen Center for the Arts for the Children's and Beginning workshops, to GHS Strings and Kyser for the Ukulele Care workshop, and Rhea Van Atta and the Old Town General Store for sponsoring our Green Rooms for performers and volunteers. Silent auction instrument donations were provided by Elderly Instruments, Pepe Romero, Kala, Lanikai, Ohana, Dave Birney, and we featured a Dennis Preston-illustrated Birney uke. Two beautiful uke-themed quilts were stitched by Cindy Mielock, Motor City Ukes donated custom leather and Lansing Area Ukulele Group decorated ukes, Judy Nolish made four sets of placemats, and other craft items were donated by generous friends. And, and a big thank you to our VIP ticket-holders who gave a little extra to help out.
Other friends of MUD5 include: CATA Acts of Culture, Preuss Pets, Slick Shirts, MICA Gallery, Mother and Earth Baby Boutique, Absolute Gallery, Old Town Commercial Association, Red Cedar Friends Meeting House, Tiny Goat Films. Mitten State Films, and our "home away from home" Sir Pizza. A very special shout out goes to the Epicenter of Worship, who let us take over their church and sanctuary for Friday evening and all day and night Saturday, providing us with the best main stage we have ever had.
Mighty Uke Day has strong supporters in the local press including Anne Erickson from the Lansing State Journal, Rich Tupica from the City Pulse, Karen Love and Jack Robbins from WLNZs "Coffee Break", Zlati Meyer from the Detroit Free Press, Bonnie Bucqueroux and Bill Castanier from Lansing Online News, Melissa Kaplan and Chad Badgero from "So Much More", and Mark Bashore and Scott Pohl from the WKAR "Current State" program – thanks for helping us get the word out. And, props to Mickey Hadick for helping me redesign our Mighty Uke Day website.
We couldn't have put this all together without our volunteers, stationed at the workshops, various stages, MUD HQ, and other areas. Thanks for donating your precious weekend time, I hope you had some fun during and outside of your shifts.
Our MUD committee was a big help in making this year's festival work. Thank you to Jon Benallack for his graphic arts skills and site management ideas, Steve Szilagyi for proofreading our communications with the press, Chuck Deyo for organizing the open mic and doing whatever else needed to be done, Larry Cooley for his financial guidance, John French for putting together our first-ever video stream, and Stan Werbin for helping get the word out via the Elderly email list. And, last but certainly not least, a huge thanks to Sara Wagner for doing pretty much everything: organizing the volunteer schedule, making sure the "trains were running on time", and being everywhere she needed to be.
And, of course, we couldn't have a festival without the attendees. There's nothing better than seeing a few hundred people packing Sir Pizza and the Epicenter of Workshop, walking around Old Town, jamming, and just having a great time overall. I hope you all had as much fun as it looked like!
We try our best to make Mighty Uke Day a little better every year, we need and value your input. Please take a couple of minutes to fill out our post-festival survey, we listen to your feedback and incorporate into future festivals what we can.
Your can relive the weekend with video and photos from Sara Wagner  and Jon Benallack. You can also join our Facebook group for more posts, video, photos, and other information.
Make sure to mark your calendars for May 13 – 15, 2016 for Mighty Uke Day 6. It's going to be more of the same fun, music, and community – we'd love to see you there.
Keep on strummin' and I'll see you next year!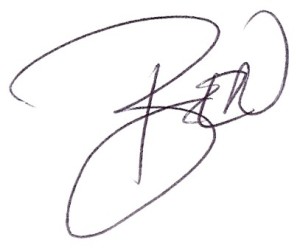 Ben Hassenger
mightyukeday@gmail.com